If you are searching for spacious beachfront apartments on the Gold Coast, look no further than Breakers North in Surfers Paradise.
"My first time away on my own, couldn't have asked for a better location. Right on the beach with your own private access to the beach.
The apartment was huge for a one bedroom had everything you needed, plus amazing views on the big verandah. Location is handy and walking distance to everything you need.
Management was so wonderful filled all my requests. Will definitely be booking again."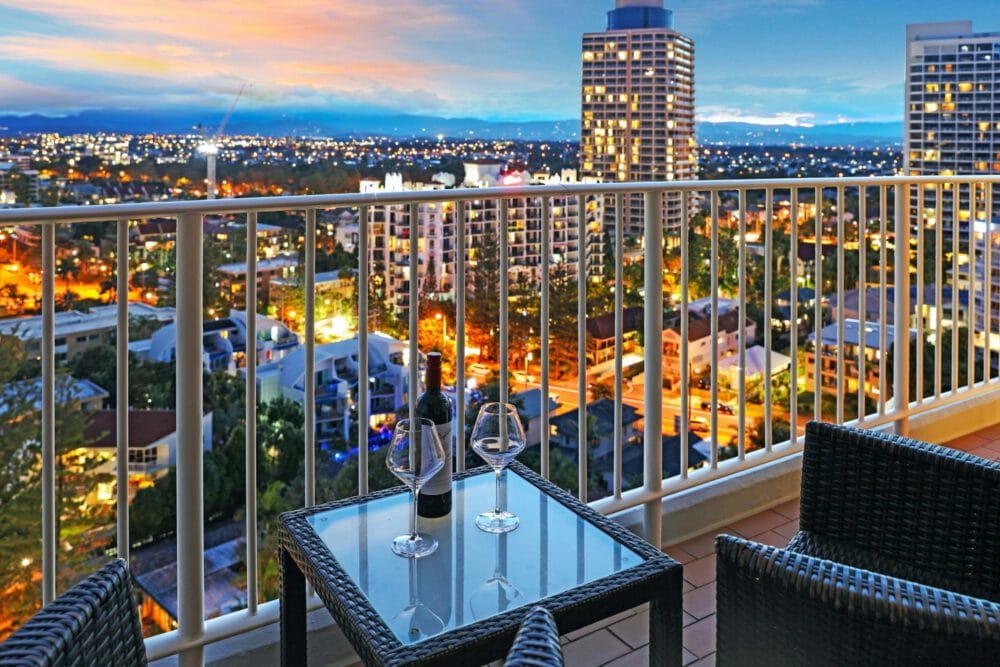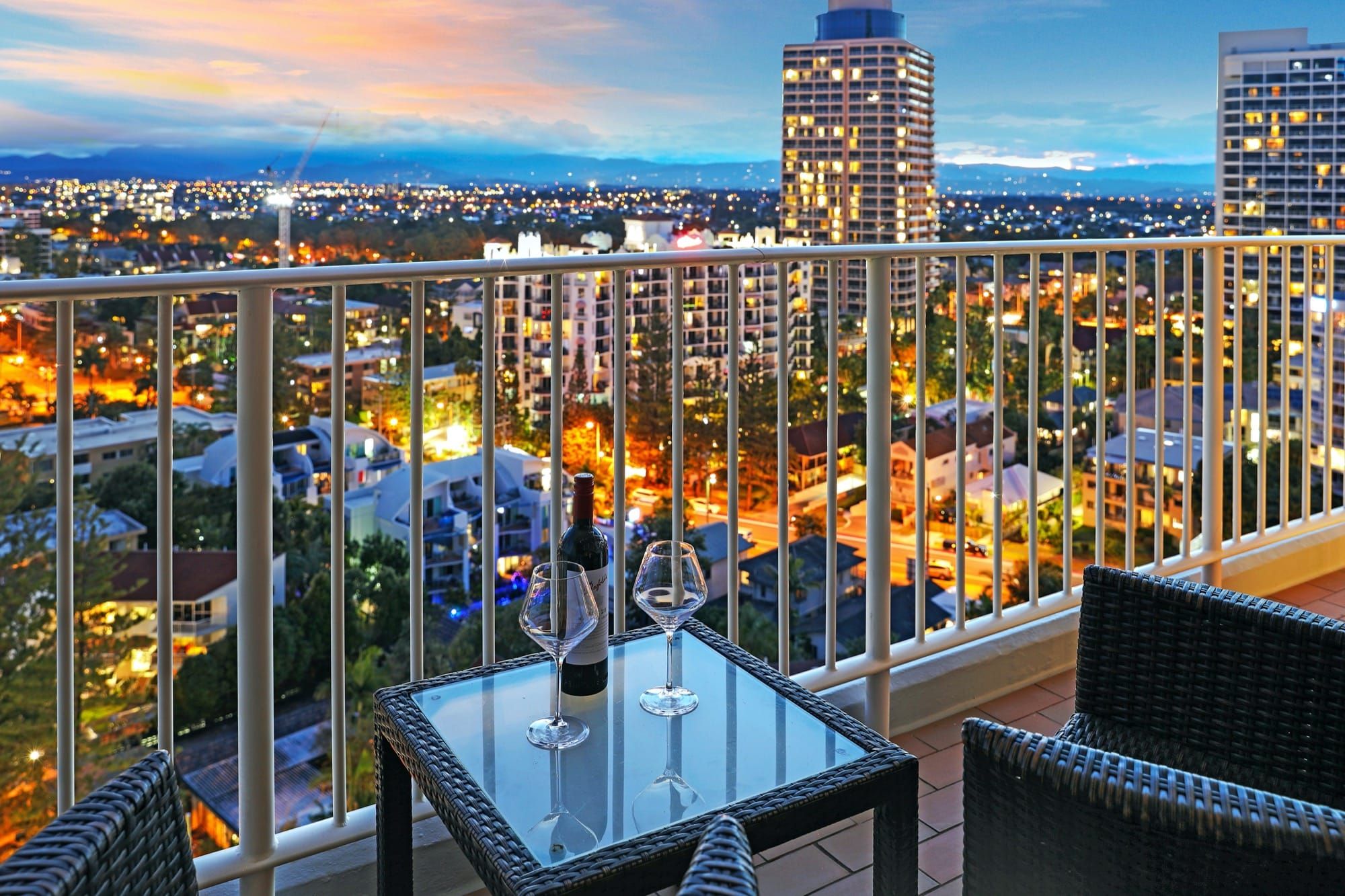 "We had a fantastic trip, and special thanks to Lucy and staff for all the useful information that they gave us that made our trip more enjoyable.
We highly recommend staying in the oceanfront apartments, the views and sunrises are breathtaking. We would definitely stay there again!"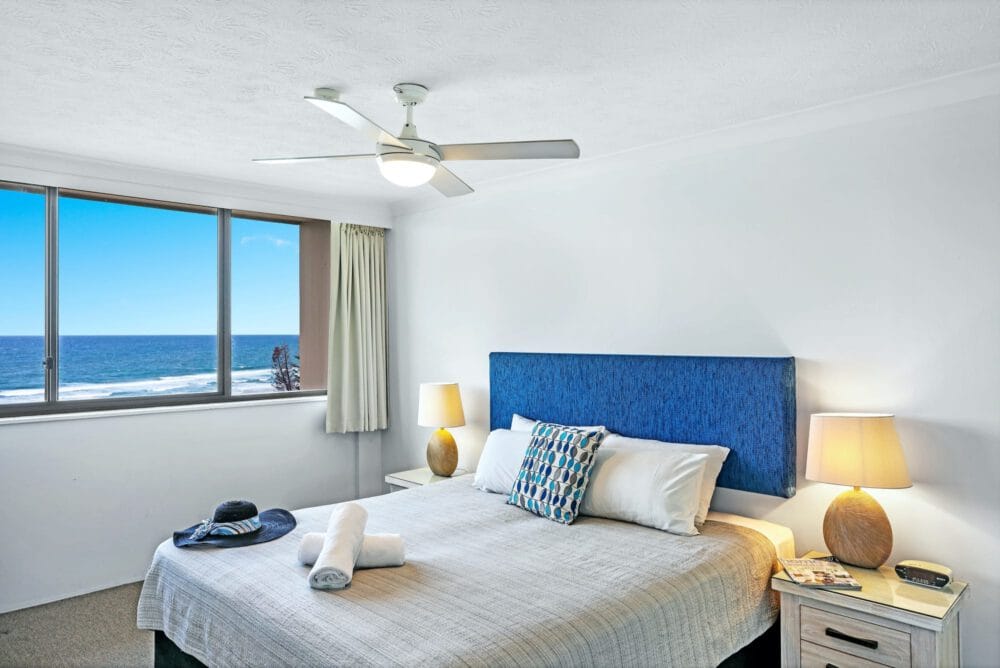 "Breakers North is an amazing place to visit! Extremely friendly and understanding staff who would bend over backwards to help you out, amazing place to stay (right in the beach!), heaps to do (plus Uber eats is available!).
But terrific location – close to everything (Cavill Ave, The Oasis Shopping Center, Pacific Fair Shopping Center, etc – all within a 10 min drive away from everything or a 20 min walk away). Absolutely amazing place to stay at though- friendly staff, terrific facilities in the room and the views are absolutely stunning – watching the sunrise over the beach and ocean every morning was breathtaking!
Would recommend anyone staying at Breakers North anytime of the year! I honestly cannot wait until I can go back and visit Breakers North- it's the absolute only place I stay when visiting QLD! I absolutely love staying at Breakers North"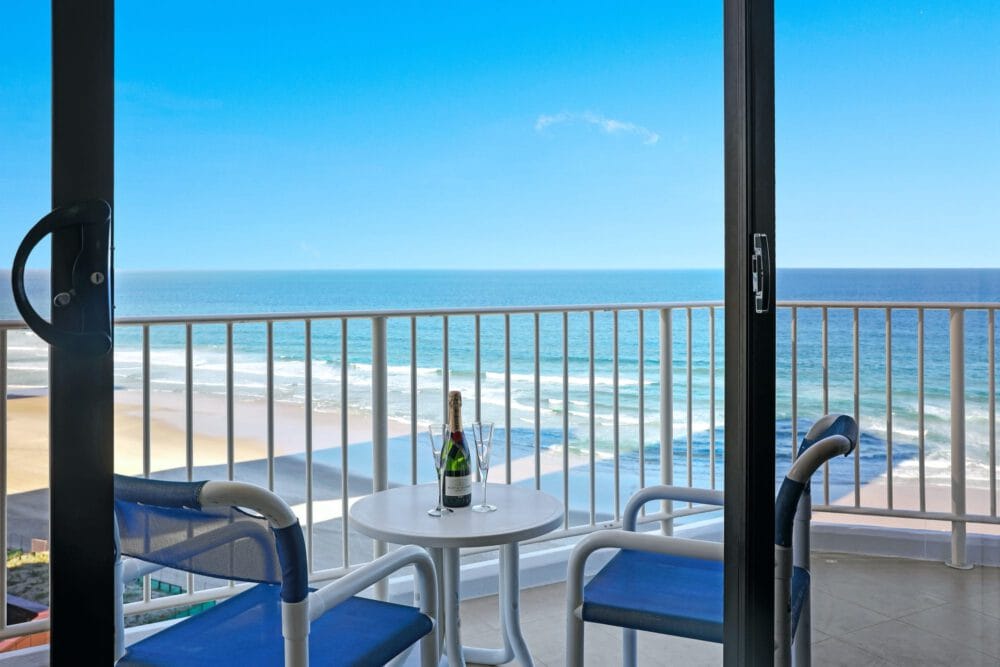 "Breakers North Broadbeach"
"We just love staying at Breakers North.
The location is fantastic, bus transport outside property, beautiful outdoor facilities, large well equipped units, beach front access and most importantly fantastic service from Jan and Lucy in the office. Looking forward to many more stays here!"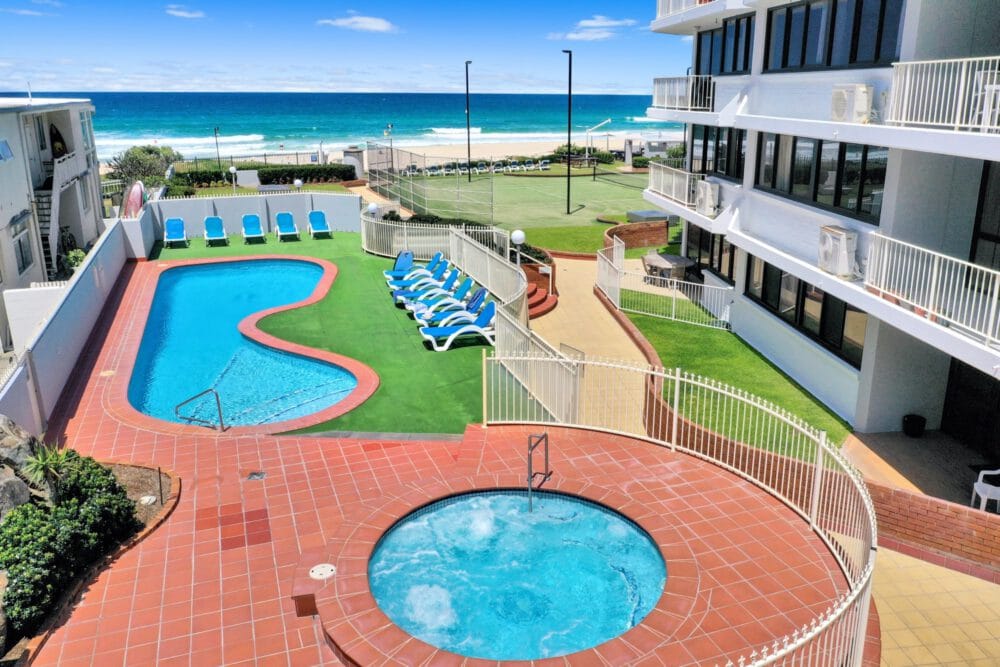 "Spectacular views and comfortable apartment. We'll be back."
"We loved this resort. Absolute beachfront and immediate access to patrolled beaches, coupled with gorgeous views, swimming pool and tennis court.
We had a terrific time with our toddler and found other guests were friendly and relaxed as well. I cannot fault the accommodation."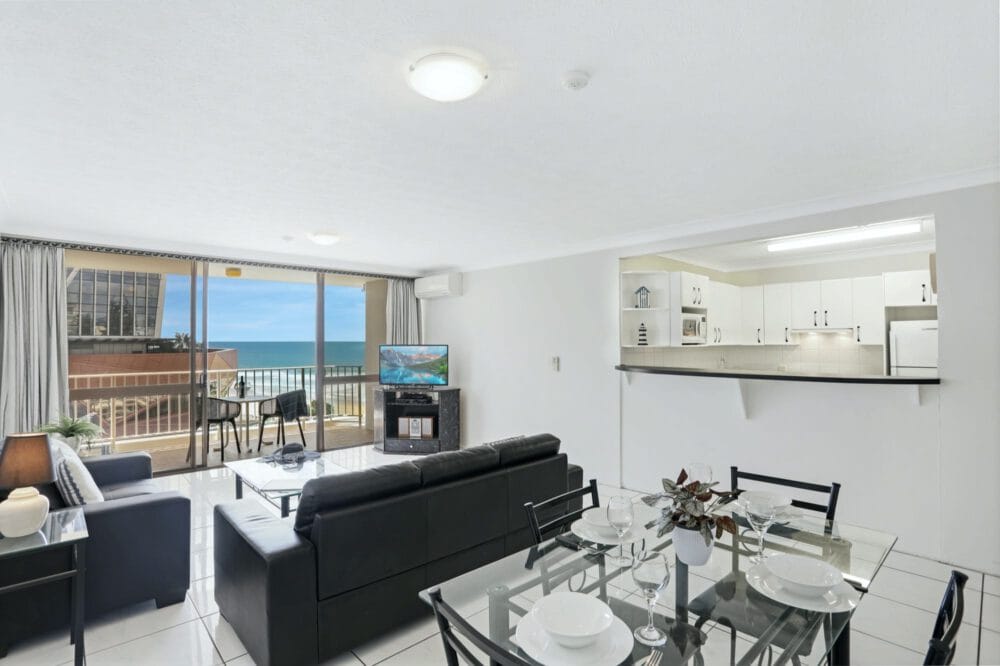 "Excellent place and location"
"Stayed in a spacious two bedroom apartment. Wonderful view to the Pacific, Direct beach front access and close to tram and bus services.
The place was clean, well-appointed and equipped (dishwasher, washing machine and dryer, iron and ironing board, microwave, oven, etc), spacious, and had free wifi and Foxtel with great facilities (eg pool, tennis court, sauna, parking).
A basic initial supply of cleaning materials and amenities were provided. On-site management personnel (not 24-hours a day but more than adequate availability) were helpful and friendly."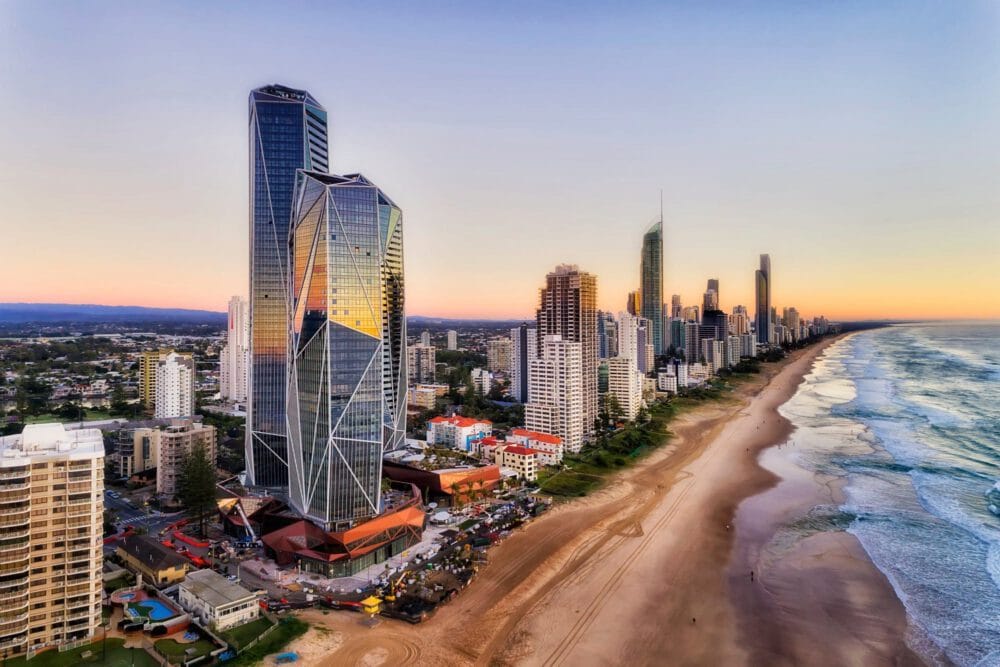 "Stayed here for a quickfire getaway before school holidays finished and were not disappointed. This is one of the few properties in Broadbeach that can lay claim to absolute beachfront.
The location is great, only a 15 minute walk to Cavill Ave to the north and around the same to the Broadbeach mall to the south with a small supermarket and BWS just 2 blocks away together with the local bowling club which had good pub fare at reasonable prices.
The property itself has great facilities; pool which is heated to a pleasant 26 degrees, spa and sauna. It also has a tennis court and fantastic BBQ at the front of the property overlooking the beach with plenty of sun loungers.
The rooms themselves are quite spacious and the higher floors give a cooling ocean breeze most of the time which means you don't need to have the a/c running constantly. They were well supplied with all the usual amenities, beds were comfortable and clean."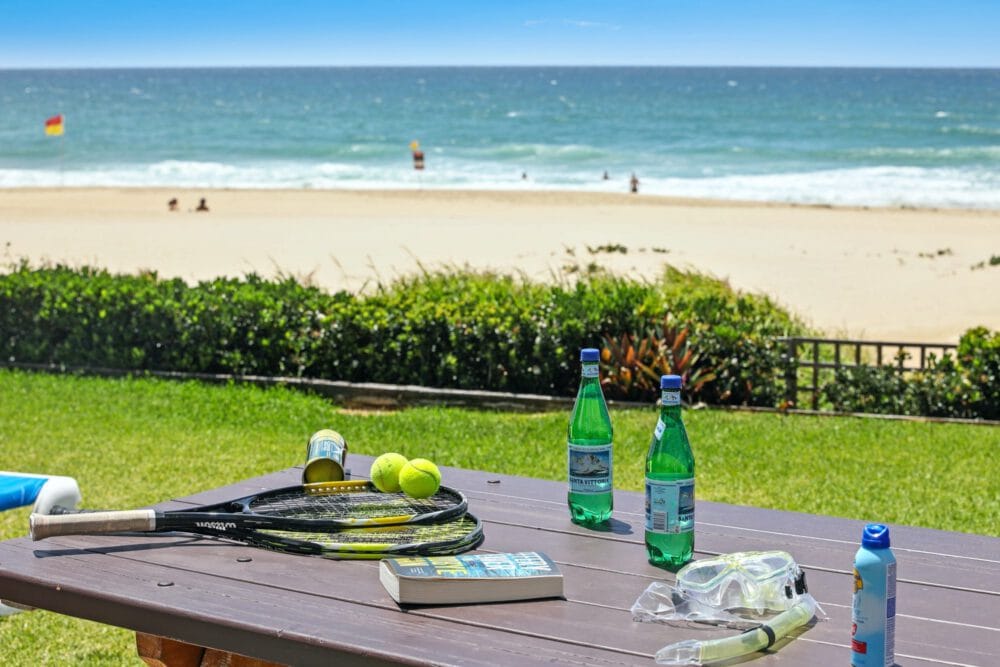 "Visit was relaxing with lots of activities in the resort and close by"
"The location of the beach front unit is perfect to feel special on your holidays. The BBQ and Sun Lounges are absolute beach front and is begging each night for a relaxing barbie whilst swimming in the ocean in between turning of meats.
Whilst the tennis court is there behind you its not always a serious game of tennis being played which in turn allows the children to have a lovely time playing with all the other children in residence. This creates a nice party atmosphere on most nights.
Management and staff are always pleasant and willing to assist with any of your enquiries. They always maintain grounds and facilities to a high standard.
I would certainly recommend Breakers North for a fabulous and relaxing holiday that isn't too over the top with tariff.
If I had one grumble it would be the stupid games in the sitting room next to Reception that just eats your money and is making someone very rich.
Thank you for a very Happy and relaxing Christmas."